Do you experience anxiety, frustration or stress when communicating with people in the workplace or at home?
Do you wish that you could be more assertive and confident when dealing with people, especially difficult people?
Perhaps you are in a relationship with a narcissist or a controller or someone who has an anger or dependency problem.
Perhaps you are a manager or human resource person dealing with lack of cooperation, poor teamwork, conflict or workplace stress or an employee who constantly complains.
Maybe you have a boss who is controlling or disrespectful or you are dealing with bullying, harassment or verbal abuse in the workplace.
If you are like many of the people I help in my office, you probably wish that you could positively influence people and gain their cooperation and support.
But the truth is that people often fail to get positive results when dealing with people, especially in stressful situations.
The problem is that dealing with people effectively is often personally difficult and emotionally challenging. People and interpersonal issues OFTEN trigger negative emotions in us such as anxiety, frustration and stress. And it's even worse if you find it hard to be assertive.
People, especially difficult people, are really good at PUSHING OUR BUTTONS!
.. learn how this happens ..
Unfortunately, when your stress emotions are triggered, you may…
lose your temper with the difficult person,
simmer in frustration or become irritable,
try to avoid the person (until you have to give up your job or your relationship),
become embroiled in a conflict with them,
stew or stress about your situation,
make bad choices that make the problem worse.
Your Recipe For Success
After working with many people who faced these challenges, I decided to see what would happen if I blended together as many personal empowerment methods and success strategies as possible for dealing with people assertively.
I wanted to develop an assertiveness training system that would consistently generate strength and confidence when dealing with people. After 5 years of research and experimentation and fine-tuning through 58 revisions, I created a step-by-step process that can help anyone be more confident and more assertive when dealing with people, even difficult people.
Because this "recipe for success with people" has been so successful with clients in my office, I decided to share with you the exact step-by-step formula to rapidly tap into your personal power, turn on your problem-solving ability and confidently create RESULTS YOU WANT with people!
Therapists, counselors, coaches and human resource administrators have found this program very useful in helping others as well.
The various strategies incorporated into the process include goal setting, hypnosis techniques, mental rehearsal, motivational techniques, cognitive behavior therapy (CBT), neurolinguistic programming (NLP), eye movement desensitization and reprocessing (EMDR), stress management techniques, affirmations and several other personal success and interpersonal strategies.
I blended these powerful techniques together into a unique step-by-step system called the Wellspring Method and produced it in a CD/DVD program called 'Shrink in a Box'.
In this program you can ..

Eliminate your anxiety, frustration and stress when dealing with people, even the most difficult people ..

Become confident and assertive in stressful situations ..

Learn how to powerfully and positively influence your employees, boss, coworkers, family members and others and gain the cooperation, respect and results you want.
I now use the Shrink in a Box CDs in my office every day to help people deal with ALL KINDS of interpersonal problems and my clients LOVE the rapid results!
People find that positive changes happen in their lives FAR more rapidly than with other approaches.
Look At The Results ..
Jill Actually ENJOYED Being Assertive With Her Employee!
Before… Jill was the manager of a hair salon and spa who was worrying for weeks about how to confront an employee regarding some inappropriate behavior at work. She didn't quite know how to bring up the issue and was concerned that the person might get upset or even quit.

After using my strategies… Jill remarked, "Using this method really helped me work through the problem without any stress. I feel strong and confident!" and she went on to easily obtain her employee's agreement to make the changes she wanted – during a casual conversation over lunch. A big confrontation never even took place!
— Jill Neil, Manager
Jesse Became Much More Effective at Work ..
"Thank you! The visualization exercises have been incredibly helpful."

Before… "I'm at a placement at a methodone clinic, just beginning doing counseling with clients. I've been extremely anxious."

After using my strategies… "Your program has helped me stay with the feelings and picture how I would like sessions to go, instead of my usual behavior of completely avoiding thinking about the sessions. They've helped me get unstuck, be more assertive and start learning. Whenever I find myself thinking obsessive negative thoughts, I pop in one of the cds. Thanks again!"
— Jesse Alvonse, Counselor
Investing in Your Interpersonal Skills is VALUABLE!
Unfortunately, personal coaching or counseling or seminars to help you change your anxiety or stress reactions and enhance your assertiveness are expensive.
A single teleseminar can cost you $100, while a live assertiveness training course might run $500 to $1000 or more!
A professional coach or counselor may cost from $50 to $200 per HOUR to over several weeks or even months to help you become more assertive.
If I took you on as an individual client and met with you once a week for just 6 weeks at my normal rate of $200 per hour, it would cost you a whopping $1200!
But I'll let you in on a secret…
For my clients who want to be more confident in handling stressful situations and more assertive in dealing with people, I actually use the Shrink in a Box CDs in my office (and my waiting list is 6 months long at this moment!).
It's also not a good idea to procrastinate in building your confidence and learning to be more assertive because ANXIETY, ANGER and STRESS are EXPENSIVE emotions.
Lack of confidence and unassertiveness with interpersonal issues will cause you to DO things that you regret later! They waste your time and they rob you of your happiness – through careless mistakes, useless conflicts, unproductive discussions, poor results, lack of focus, ineffective communication and relationship problems.
For Purchasing the Shrink in a Box Program,
You will Receive the Following Bonus
FREE Special Reports!

This Series of 5 Special Reports, "Powerful Principles for Personal Success", will teach you how to stay on track to achieve the ongoing personal success you want at home and at work.
Once you start to understand how to use these techniques better, it's important to be able to set and achieve your goals effectively.
That's where these Special Reports come into play. They'll help you stay on track through the daily stresses to achieve lasting personal success at home and work.
… see inside
VALUE: $49.75…
YOURS FREE!
.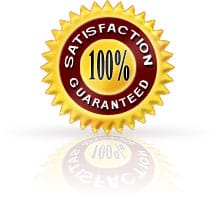 You Are Fully Protected By My
100% Money-Back Guarantee!
I want you to be totally satisfied with 'Shrink in a Box' so let me remove ALL doubt from your mind.
You have a 100% satisfaction guarantee! If you're not convinced that this program is worth every penny, simply contact us.
You'll receive a FULL REFUND and you can keep the bonuses just for trying the program. This is truly a 100% risk-free offer.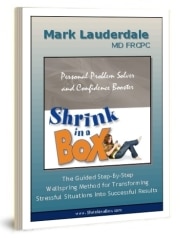 Includes 5 Special Reports: 'Powerful Principles For Personal Success'.