Dealing with difficult people may seem like the LAST thing you'd ever want to do in your life …and yet, it doesn't have to be that way.
It IS possible to create a positive change in your relationship with someone, even though the difficult person is behaving in some socially inappropriate way – harassing, bullying, narcissistic, controlling, backstabbing, gossiping, complaining, being rude, unmotivated, uncooperative or negative.
Of course, in a brief article it's impossible for me to tell you exactly how to handle difficult behavior in every situation.
However, here are a few general principles from my book, 'Secrets of Dealing With Difficult People' that will give you some ideas for dealing with difficult people and behavior of ANY kind.
First, Target the Specific Problem Behavior
It's pointless trying to categorize difficult people into "difficult personality types". No one is EVER going to fit ANY category perfectly.
Furthermore, you can't change someone's basic personality, so why bother classifying them.
It's much more useful to target the SPECIFIC behavior that is bothering you. You will need avoid the temptation to attach a negative label to the person in order to do this.
It makes no difference whether you are dealing with a difficult employee in the workplace or a difficult relationship at home. Be specific …and decide that it is possible for them to learn how to behave differently!
Next, Be Clear About Your Goal
Most people do not take the time to formulate a positive outcome goal …or they phrase it in a negative way such as, "I just want them to stop being so difficult!"
It works far better to take a few moments to become clear about the way you want things to be. In other words, what positive behavior do you want the other person to be showing? …providing helpful suggestions instead of criticism? …responding to your requests instead of ignoring you? …collaborating instead of bullying? …and so on.
Some people have been reluctant to set a goal like this. They say, "I can't change another person". It's true that you cannot change someone's basic personality and it's also true that you can't CONTROL a person.
…But you CAN influence them. And you will stand the best chance of influencing them if you have a positive outcome in mind that will benefit them as well as you – this is your positive goal.
Eliminate Your Negative Emotions
You cannot produce a positive change from a negative emotional state. I can't overestimate the importance of this point.
When you react to a person's difficult behavior out of your own anger, frustration, anxiety or fear, etc. you will ALWAYS do the wrong thing …automatically!
It's the way our brains are wired. If you have negative feelings, you will do negative things …and you will just make things worse.
I have developed a personal empowerment system called the Wellspring Method described in my book, 'Secrets of Dealing With Difficult People' that is very effective for transforming negative emotional reactions and stress into constructive positive emotions when dealing with difficult people and stressful situations.
Create a Learning Experience to Motivate the Other Person to Change
Most people try to eliminate the problem behavior right away. Big Mistake! The other person will just resist, so give up the idea of trying to stop it cold.
Instead, think about modifying it or influencing it. Think of something you can consistently do, or some way of changing the circumstances, so that the behavior becomes more of a problem for THEM.
…And furthermore, that the escape from the nuisance or problem you've created is through the desired behavior you want instead (your goal).
For example, every time the person criticizes you, you can calmly and in an educational way, remind them that criticism won't obtain your cooperation, but that helpful suggestions probably will.
You'll have to be patient and persistent and create the nuisance every time they engage in the target behavior.
Over time, if you maintain a respectful positive attitude towards the person and create the nuisance every time they engage in the target behavior while clearly pointing to a resolution through the desired behavior, you will start to see the positive change you want.
Reinforce the Positive Change
As soon as the other person starts to modify their behavior for the better, reinforce it. Don't say negative things like, "You should have been doing this all along" or "It's about time".
Be glad to see even minor improvements and let them know that you are surprised and impressed that they were willing to make a change for you.
Having worked with people for over 20 years as a psychiatrist I realized that being successful with people does not come from having a bag of tricks or tips or techniques to use with "this type of person" or "that type of problem".
What resulted in me having great success in dealing with difficult people of all kinds was learning how to make a shift in my "inner reality" first …and THEN creating positive change from this new way of seeing things.
In my eBook "Secrets of Dealing with Difficult People", I go into detail teaching you this very special perspective and understanding.
I'll describe my step-by-step process call 'The Wellspring Method', which will help you shift out of your old ways of thinking and into a new awareness and attitude that generates phenomenal results with people.
It's like having x-ray vision while everyone else fumbles around in the dark!
I highly recommend that you read it. It has many useful concepts that will help you approach people with confidence, know what to say and bring out the best in others to achieve the kind of satisfying workplace and successful relationships you want.
You can obtain your ebook (or soft cover book) right now and be flipping through the pages on your computer in a matter a minutes.
Here is the Table of Contents…
Secrets of Dealing with Difficult People
Table of Contents

Part 1: The Key to Understanding Difficult People
Chapter 1: How Difficult People Control You
Chapter 2: How Difficult People Push Your Buttons

Part 2: Feeling Good First… The Wellspring Method
Chapter 3: How to Target the Problem Behavior
Chapter 4: How to Get Clear About What You Want
Chapter 5: How to Stay Calm and Be Confident
Chapter 6: How to Think Through Your Plan

Part 3: Creating Change with Difficult Coworkers, Bosses, Employees, Clients & Relationships
Chapter 7: Your Decision to Create Change
Chapter 8: Things You Should Never Do
Chapter 9: Essential First Steps
Chapter 10: How to Handle Conflict, Complaints, Verbal Abuse and Noncollaboration
Chapter 11: How to Deal with Bullying, Harassment, Gossip, Office Politics and Controlling People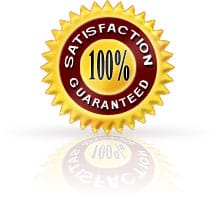 Your No-Risk Guarantee!
You have a 100% satisfaction guarantee – if you're not completely happy with your purchase for ANY reason, simply contact us anytime within one year. You'll receive a FULL REFUND with no questions asked. This is truly a 100% risk-free offer.
Unlike other books, this 201-page book shows you a tested systematic method to help you calmly and confidently create the positive change you want when dealing with difficult people.
Order Now!
"WOW!! It's like a light came on for me. I can now see where I contributed to a problem and what I could have and should have done differently to ensure a better outcome.

I will definitely use your method in all my future endeavours. I will practice the techniques and am sure I can turn situations around in the future for the benefit of everyone. This is a great value!! Thank You So Much."

– Linda Edwards, Purchasing Agent
Live Powerfully!

Mark Lauderdale MD FRCPC
Psychiatrist and Personal Effectiveness Consultant
ABOUT THE AUTHOR: Dr Lauderdale is a psychiatrist and personal effectiveness coach in private practice who has a special interest in helping people deal with life challenges powerfully and effectively.