Not Knowing the Following Information Before Dealing with Difficult People Will Leave You Unhappy and Frustrated with NO ONE Listening to What YOU Want!
Discover the Secrets of Dealing with People
This tested step-by-step problem-solving method will help you calmly and confidently create the positive change you want when dealing with difficult people.
You'll learn ..
How to Understand Difficult People and Create Positive Change
How to Handle Conflict, Complaints, Verbal Abuse and Noncollaboration
How to Deal with Bullying, Harassment, Gossip, Office Politics and Controlling People
How to Stay Calm, Cool and Collected When Dealing with Difficult People
Secrets of Dealing with Difficult People is available in paperback or ebook format (as a downloadable pdf file).
Difficult people throw us off our game… they trigger our sensitive spots, cause us to feel powerless and generally throw a wrench into the works of forward progress.
Your own frustration and stress can cause you to be ineffective or even make things worse – getting angry, complaining, stewing or stressing about the situation, losing sleep, avoiding the person or just "putting up with it".
The sad truth is that many people give up trying to create a positive change and settle for unhappiness or they just try to escape.
This translates into dissatisfaction with your job or relationship, poor communication and performance, quitting your job or breaking up a relationship.
As a psychiatrist and therapist I often talk to people who are feeling frustrated and stressed by a difficult person in their life – a difficult relationship, difficult people at work, difficult employees, difficult neighbours and difficult family members.
After years of helping people successfully cope with these difficult people problems I realized that they all had something in common… The difficult person was "pushing their buttons".
When their anger, frustration or anxiety was triggered there was very little hope of them dealing with their situation effectively.
So, I developed and tested a method that I have used with my patients to help them deal with difficult people more effectively. After years of positive results (you can see some of the results below) I decided to write this book detailing all of the steps that a person needs to take in order to deal with difficult people successfully.
Read These Stories Of People Who Have
Already Improved Their Relationships With
Difficult People Using My Methods
"She handled a difficult employee/coworker without feeling stressed at all."
Before… Jill was the manager of a hair salon and spa who was worrying for weeks about how to confront an employee regarding some inappropriate behavior at work. She didn't quite know how to bring up the issue and was concerned that the person might get upset or even quit.
After using my strategies… Jill remarked, "Using this method really helped me work through the problem without any stress. I feel strong and confident!" and she went on to easily obtain her employee's agreement to make a change she wanted – during casual conversation at lunch! A big confrontation never even took place.
— Jill Neil
Victoria, BC
Helpful Tip… Jill used my mental rehearsal technique to transform her anxiety and fear into calmness and confidence. This emotional state allowed her to address her employee's behavior easily and comfortably.
"She gained the cooperation of her family while feeling peaceful and calm inside."
Before… "I'm a mother with a teenaged son and a husband and I had some problems with their lack of cooperation around the house. This brought up a lot of anger because of the apparent disrespect from them. I felt frustrated and I would lash out at my family with a lot of verbal anger."

After using my strategies… "Your methods worked wonderfully in that I could deal with my son in different ways, see the situation in different ways, and I could also feel the peace and calm inside of me instead of the anger and frustration that I had previously experienced."

— Shirley Hanson
Saanich, BC

Helpful Tip… Without relying on anger to get her point across, Shirley was able to calmly, yet assertively, make lack of cooperation become less desirable than regularly helping out around the house.
"He was able to feel strong and confident during a pre-trial conference …and it made a difference of $100,000!"
Before… "My oldest daughter suffered a head injury in a motor vehicle accident, and I had been fighting with the insurance company for about six years. Each time I had to deal with her issues in relation to counseling, education, learning difficulties or the legal settlement, I found it difficult to move ahead in a proactive way."
After using my strategies… "During the 'pre-trial conference', I was able to clearly state the needs of this case, and put the arrogant insurance company representative in his place, where it was clear he was not going to bully or abuse us during the process. Ultimately, this made a difference in the amount of money they offered, actually about a $100,000 difference. This a great tool Dr. Mark!"
— Tom Rankin
Duncan, BC
Helpful Tip… By using my strategies to become crystal clear about his desired outcome and then visualizing his plan, Tom was able to stay focused on achieving his goal and not be thrown off by the controlling tactics of the insurance rep.
Now, how long do you think it took these people to learn how to create these dramatic changes?
ABOUT ONE HOUR!
I'm not joking.
In fact, the first one is even recorded on video.
Here are some more examples
of rapid positive change…
"This method helped me to put the demands of work into perspective. People have known that I've been stressed about the pressures and expectations of my job for awhile now, but the program helped me learn to take things much less personally. It worked a lot better than I thought it would in the beginning and I was really impressed that my issue could be resolved so quickly! It's like issues that are stressing you just become non-issues, so you can get on with enjoying life."

— Ron Betuba
Customer Care Representative

Helpful Tip… Ron felt "stressed" at work and not sure what to do about it. By simply targeting the specific behaviors in his coworkers and supervisor that were triggering him, he was able to understand the source of his stress and then clear up the issues one by one.
"I was experiencing a problem dealing with conflict both at home and at work. After using the Wellspring Method I am very pleased with the results. I found it to be tremendously helpful and encouraging, strongly recommending it for anyone."
— Charles Dunwood
Teaching Assistant for Special Needs Students
Helpful Tip… Charles discovered that learning not to be afraid of conflict or anger caused other people to simply stop using this tactic on him to get their way.
"My ex-husband was a negative disapproving person. I used to think 'I'm a loser', but the Wellspring Method has given me the confidence to believe in myself. I can now feel good and enjoy life as I become healthy and financially free. This is THANKS to your program and knowing there are people in this great world of ours, like yourself, who can really make a difference in other peoples' lives."

— Betty Gilford
Financial Representative

Helpful Tip… Betty's bullying ex-husband was good at making her feel small and unimportant. She learned how to tap into her wellspring of strength and confidence to stand up for the consideration and respect she deserved.
"Here Are Some Of The Secrets You'll
Learn Inside My Informative eBook"
Here's a sample of the valuable things you'll learn:
I'll Show You How to Understand Difficult People and Create Positive Change
If you feel frustrated, overwhelmed and unsure of what to do next, I'll show you the exact steps to take to begin dealing with the problem effectively. I'll teach you:
The 3 things that CAUSE a difficult person to be difficult (understanding these difficult behavior "sources" will help you know the right way to respond) – p.10
The first thing you should do whenever difficult people "push your buttons" and trigger your sensitive spots – p.29
8 ways to gain cooperation from ANY difficult person – p.134How to stay calm and confident when dealing with difficult situations. (Here's where I explain the psychological process of replacing your anger, anxiety and stress with personal strength and confidence) – p.45
A key concept in understanding people and how they operate that will change the way you interact with people FOREVER (without a solid grasp of this, you'll always be at a serious disadvantage) – p.121
The 3 things that CAUSE a difficult person to be difficult (understanding these difficult behavior "sources" will help you know the right way to respond) – p.10
How to develop goals for tackling your interpersonal problem that draw you towards success like a magnet – p.49
How to open your mind to see new possibilities for your difficult situation (I've discovered that within every problem there's a PERFECT opportunity for positive change) – p.41
The 4 ESSENTIAL ingredients to include each and EVERY time you develop a strategy to deal with someone's difficult behaviour – p.112
The Secret Weapon that difficult people use to throw you off your game and what you need to do to prevent them from using it successfully on YOU – p.9
How to capitalize on and use ANYTHING a difficult person says or does to actually HELP you create the positive change you want – p.121
A powerful principle for influencing negative behavior that can be applied to inappropriate behavior of all kinds – p.158
How to think things through, play out the possibilities in your mind and formulate a plan for dealing with a difficult person at home or work – p.58
The secret key to success when dealing with difficult people (once you "get" this you'll be miles ahead of 95% of people) – p.25
Learn How to Handle Conflict, Complaints, Verbal Abuse and Noncollaboration
If you're struggling with the stress and anxiety of dealing with verbal abuse and conflicts, I'll show you how to remain centered and gain the cooperation you need. You'll learn…
How to avoid the trap of "taking things personally" – p.110
The right way to respond to someone who is being disrespectful towards you that ensures that they "change their tune" – p.123
What to do with angry complaining people that softens them like butter on a warm plate – p.134
The 3 paths you can take when you are confronted by someone's difficult behavior (and one of them always leads to failure) – p.100
How to gain the cooperation of "defensive people" who distrust you and your intentions – p.126
How to handle laziness, incompetence or inconsistent work habits without nagging, complaining or criticizing – and get better results – p.176
How to get other people to listen to what YOU want and to make people INTERESTED in what you have to say (the best part is that it's so easy and requires NO special skill) – p.120
The safest way to AVOID dealing with a difficult person – p.116
How managers, supervisors and bosses can deal compassionately, yet effectively, with temper meltdowns in their subordinates – p.187
The management strategy that transforms your employee's lack of motivation into unwavering enthusiasm (and builds your self-esteem as well) – p.160
The 4 interpersonal LANDMINES that undo the cooperation that you achieve (and how to avoid them) – p.165
The deadly mistake that too many people make when trying to correct someone's behavior that all but guarantees lack of cooperation (If you only did one thing in this book, avoiding this would greatly improve your ability to deal with difficult people) – p.103
How to deal with someone who is resisting change and get them looking forward to things instead – p.159
Discover How to Deal with Bullying, Harassment, Gossip, Office Politics and Controlling People
If bullying, harassment or controlling behavior is getting you down, causing you to fret and fume, you'll want to know that I cover the top ways to neutralize negative behavior and effectively turn the tables in these difficult situations. You'll discover:
How to address bullying or intimidation in the workplace confidently and clearly, but without a big confrontation – p.175
A strategy for dealing with controlling behavior that puts YOU in the driver's seat – p.189
How to deal with "drama queens" and emotionally sensitive people without hurting their feelings, and yet produce positive change – p.114
An easy, but powerful, tactic for handling telephone harassment – p.193
A technique for dealing with harassment or backstabbing that subtly, but effectively, turns the tables – p.182
You know that "irritated" feeling you get when someone is harassing, bullying, lying, etc.? Here's the thing that inexperienced people do that signals that they can be controlled – p.97
3 powerful ways of influencing behavior such as complaining, gossiping, bullying and backstabbing that make the difficult person APPRECIATE you – p.119
A strategy for dealing with gossipers that does not require confrontation and, therefore, does not result in denial of responsibility – p.155
A strategy for dealing successfully with coworker sniping and complaining – p.194
The seven fatal errors that kill your chances of successfully resolving issues with difficult people (MAKE SURE YOU DON'T MISS THIS!) – p.103
The simple tactic you can use to INSTANTLY elicit compliance with a difficult employee – p.121
An approach for dealing with the problem of favoritism at work – p.195
The RIGHT time to "just ask" for what you want that prevents arguing, conflict or bad feelings – p.167
And much more in 201 information-packed pages…
You'll Also Receive the Following
FREE Bonus Reports with Your Purchase!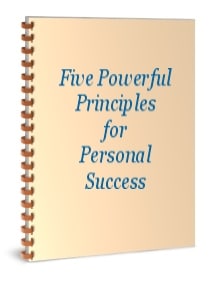 Once you start to understand how to use these techniques better, it's important to be able to set and achieve your goals effectively.
That's where these Special Reports come into play. They'll help you stay on track through the daily stresses to achieve lasting personal success at home and work.
5 Special Reports:
1. The Critical First Step In Creating Change
2. How To Overcome Obstacles
3. How To Stay Committed To Your Goals And Achieve Success
4. How To Tap Into The Hidden Power Within You
5. How to Transform Your Stress into Personal Effectiveness
Total Value: $49.75, Yours FREE!
FREE BONUS #1
Special Report:
The Critical First Step In Creating Change
We all create our futures from our inner reality first – for better or worse. Discover the way to open your mind to exciting new goals and envision possibilities that draw you forward like a magnet. ($9.95 value)
FREE BONUS #2
Special Report:
How To Overcome Obstacles
Did you know that there's a guy in the Guinness World Book of Records who ate a bicycle? The point is that ANY obstacle can be overcome by breaking the problem down into small manageable chunks. Learn how to apply this simple secret to conquer the Mt. Everest in your life. ($9.95 value)
FREE BONUS #3
Special Report:
How To Stay Committed To Your Goals And Achieve Success
Whatever you focus upon you will attract into your life.Learn about the Law of Attraction and discover the powerful technique used by top Olympic athletes to become totally focused and committed to your goals. ($9.95 value)
FREE BONUS #4
Special Report:
How To Tap Into The Hidden Power Within You
Discover the amazing secret of tapping into the power within. Imagine breaking out of your normal way of thinking andtapping into profound strength and brilliant creativity…in short, your greater potential! ($9.95 value)
FREE BONUS #5
Special Report:
How to Transform Your Stress into Personal Effectiveness
Uncover the one thing in life that's holding you back that will tie all of these principles together and will help you focus on what is important. Discover this powerful way to create your life from the inside out! ($9.95 value)
Learn From a Professional Who Helps Others Deal With Difficult People Every Day
I've learned that most people do exactly the WRONG things in most situations with "difficult" people. In my book, I'll teach you the RIGHT things to do.
If you don't have a clue about how to handle a difficult person, this book will help you. If you already have fairly well-developed interpersonal skills, this book will make you better.
You might be dealing with a difficult person at work or at home or somewhere in the community. That's fine. Whatever your situation, this book will help you.
This book is not just a collection of tips and advice. It's a step-by-step method, a tried and tested system that you can use to solve all sorts of relationship dilemmas.
Because I can give you this information all at once, you won't need to pay a professional coach or counselor $100 to $200 per hour to help you succeed with your situation.
And you won't need to register for a seminar, webinar or course that costs anywhere from $100 to $1000. This could prove to be one of the most VALUABLE investments you make in enhancing your interpersonal skills.
This manual is available in either soft cover book or ebook format… which means that you can download it and start learning these secrets immediately — right from the privacy and comfort of your computer.
Gain the confidence you need to create the positive results you want with 'Secrets of Dealing With Difficult People'.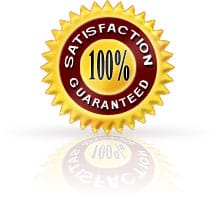 Your No-Risk Guarantee!
You have a 1-year 100% satisfaction guarantee – if you're not completely happy with your purchase for ANY reason, simply contact us anytime within one year. You'll receive a FULL REFUND with no questions asked. This is truly a 100% risk-free offer.
Secrets of Dealing with Difficult People
Unlike other books, this 201-page book shows you a tested step-by-step problem-solving method to help you calmly and confidently create the positive change you want when dealing with difficult people.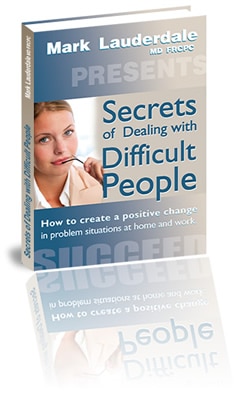 Try It Now Risk Free!
"WOW!! It's like a light came on for me. I can now see where I contributed to a problem and what I could have and should have done differently to ensure a better outcome.

I will definitely use your method in all my future endeavors. I will practice the techniques and am sure I can turn situations around in the future for the benefit of everyone. This is a great value!! Thank You So Much."

— Linda Edwards, Purchasing Agent
Live Powerfully!
Mark Lauderdale MD
P.S. I caution you that it's NOT A GOOD IDEA to waste even one more day with the stress of your difficult situation hanging over you because anger, anxiety and stress are EXPENSIVE emotions.
Frustrations and stress cause you to SAY and DO things that you will regret later!
The stress emotions rob your time and waste your money – through lost productivity, wasted time and energy searching for advice on the internet, more mistakes, conflicts, lack of sleep, lack of focus, ineffectiveness at work and worsening relationships at home.
Instead, never avoid that difficult person again. Go into the office tomorrow or come home with your head held high knowing that you can deal effectively with the problem. Stop letting someone else control your life.
Take charge NOW! because the sooner you act, the sooner you'll achieve the success and well-being you desire.