Are you feeling stressed and looking for a solution?
If so, you're probably feeling some mixture of overwhelm, frustration and anxiety and you may have one or more of the common symptoms of stress overload such as fatigue, headaches, difficulty sleeping, irritability or unhealthy habits.
I'm Dr Mark Lauderdale, a psychiatrist and stress management consultant with over 30 years of experience, and I'd like to help you manage your stress.
Your stress is actually a jumbled up mixture of negative emotions such as anger, frustration, annoyance, anxiety, fear, worry, overwhelm, defeat, etc that you hold inside of you, even unconsciously, outside of your awareness.
Your stress is a huge pool of unpleasant feelings and emotions… like a large reservoir of water behind a dam.
There is a constant flow of new stress coming into your reservoir as you emotionally react to the stressors in your life (the stressful events, the challenging situations, the difficult people and so on).
As your stress level builds, it may at times spill over the dam. The overflow shows up in the form of stress symptoms (i.e., the behaviors that emerge when your emotional stress is too high such as not sleeping, headaches, worsening of physical symptoms of all kinds, unhealthy habits such as smoking or overeating and a wide range of negative behaviors such as irritability, self-centeredness, avoidance of responsibilities and people, nervousness, insecurity, etc.).
How Do Stress Management Techniques Help You Deal With Stress?
Most stress management techniques produce some degree of relaxation in order to relieve some of the buildup of emotional stress (although I'm going to tell you about an entirely new approach in just a minute).
Stress reduction or relaxation techniques are like putting a release valve on the dam to relieve some of the pressure.
Methods that use this stress relief approach include relaxation or hypnosis CDs, meditation, breathing exercises, yoga, physical exercise, tai chi, reiki, music, stress balls and games and mild herbal medicines such chamomile, valerian and kava.
The problem is that all of these techniques only reduce the SYMPTOMS of stress temporarily without treating the SOURCE of your stress. It's like using a pain killer to dull your pain when there's a pebble stuck in your shoe!!
However, I'd like you to consider eliminating the source of your stress. If you take that pebble out of your shoe, the problem can go away permanently.
Comparison of Various Stress Techniques
Benefits
relaxation,
hypnosis,
brain sync
CDs &
breathing
exercises
yoga,
physical
exercise,
music,
massage
stress
management
articles,
websites
& books
stress
management
courses
coaching,
counseling
& therapy
Shrink
in a
Box
Reduces
symptoms
of stress
Relaxation
Low cost
Easy to use
Can be applied
quickly
Gives advice
for dealing
with stress
Targets the
source of
your stress
Identifies
outcomes
you want
Assertiveness
training
to build
confidence
A New Approach to Deal With Stress
Over the past 12 years I have worked with hundreds of real patients from all walks of life in my office, gradually improving and testing methods of transforming their stress into confidence and positive change.
The various stress management techniques and strategies that I incorporated into my approach included relaxation techniques, goal setting, hypnosis techniques, mental rehearsal, motivational techniques, cognitive behavior therapy (CBT), neurolinguistic programming (NLP), eye movement desensitization and reprocessing (EMDR), affirmations and several other personal success techniques and interpersonal strategies.
I found that by combining all of these methods together in a certain order, the average time required for a person to manage their stress issue was shortened by 75%. I called the process the "Wellspring Method".
But more importantly, not only did they reduce their stress… They also successfully dealt with the stressful situation that was causing the problem!
Very often people were able to achieve significant permanent stress reduction on an issue in only one session.
As a result of my clinical research, I was able to put the Wellspring Method into an interactive CD/DVD program called Shrink in a Box – a powerful step-by-step system that…
| | | |
| --- | --- | --- |
| | | Targets the source of your stress, |
| | | Helps you identify the results you want, |
| | | Guides you through a powerful problem-solving process, |
| | | Changes your anxiety and fear into assertiveness, |
| | | Transforms your frustration into effectiveness, and, |
| | | Helps you create the positive change you want in your life! |
Shrink in a Box is a mind power tool that not only helps you deal with stress, but also helps you solve the problem that was causing it.
In short, it turns your stress into success!
Your next stressful event is right around the corner. Do you want to keep spending money on techniques that provide only temporary stress relief?
.. Or pay a lot of money for stress management courses, coaching or counseling?
Try Shrink in a Box and let it help you create the happier more stress-free life you want!
For Purchasing the Shrink in a Box Program,
You will Receive the Following Bonus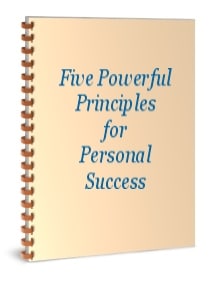 FREE Special Reports!

This Series of 5 Special Reports, "Powerful Principles for Personal Success", will teach you how to stay on track to achieve the ongoing personal success you want at home and at work.
Once you start to understand how to use these techniques better, it's important to be able to set and achieve your goals effectively.
That's where these Special Reports come into play. They'll help you stay on track through the daily stresses to achieve lasting personal success at home and work.
… see inside
VALUE: $49.75…
YOURS FREE!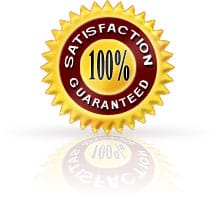 You Are Fully Protected By My
100% Money-Back Guarantee!
I want you to be totally satisfied with 'Shrink in a Box' so let me remove ALL doubt from your mind.
You have a 100% satisfaction guarantee! If you're not convinced that this program is worth every penny, simply contact us.
You'll receive a FULL REFUND and you can keep the bonuses just for trying the program. This is truly a 100% risk-free offer.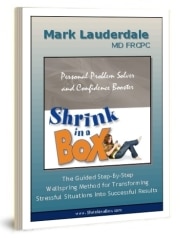 Includes 5 Special Reports: 'Powerful Principles For Personal Success'.